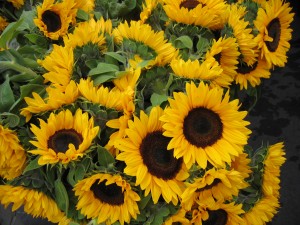 Health Service Notification
To our wonderful clients. 
Ongoing news about the Novel Coronavirus (COVID-19) is understandably creating concern and, although the risk to the general public is low, we wanted to keep you current on the latest information, to avoid panic and stay educated.
How can people reduce the risk of getting sick and prevent the spread of the coronavirus?
The best way for all San Franciscan and East Bay Studio Owners, Teachers and Clients to reduce their risk of getting sick, as with seasonal colds or the flu, still applies to prevent COVID-19: CDC recommendations:
Wash hands with soap and water for at least 20 seconds.
Cover your cough or sneeze into your sleeve or a tissue, then throw the tissue in the trash
Stay home if you are sick. Our policy requires you to not come to class if you are sick. If you come to class when you are sick, you will be sent home for the safety of everyone.

Avoid touching your face.

Try alternatives to shaking hands, like an elbow bump or wave.

Clean your mobile devices regularly.

Keep common spaces and apparatus clean to help maintain a healthy environment for you, your teachers and clients. Frequently touched surfaces should be cleaned regularly with disinfecting sprays, wipes or common household cleaning products.
If you have recently returned from a country, state or region with ongoing COVID-19 infections, monitor your health and follow the instructions of public health officials.
There is no recommendation to wear masks at this time to prevent yourself from getting sick.

Avoid close contact with people who are sick
If you develop flu-like symptoms — fever, cough and difficulty breathing — and are concerned that you may have been exposed to COVID-19, seek immediate medical attention follow the instructions of public health officials. If you are considering travel, please also be sure to stay up to date on the latest travel advisories, which currently recommend avoiding nonessential travel to China, South Korea, Italy and Iran.

 If you have symptoms of acute respiratory illness are recommended to stay home and not come to studio until you are free of fever, signs of a fever, and any other symptoms for at least 24 hours, without the use of fever-reducing or other symptom-altering medicines (e.g. cough suppressants).

Peak Performance Pilates is asking our community to take extra precautions:

Please wash your hands before and after the session.
Please bring clothes to change into. We prefer you not to wear clothes that have been on BART/MUNI.
Use elbow or wrist to dispense paper towels.
Use knuckle of wrist to turn off light switches.
Use tissue for doors, doorknob, locks and toilet handle.
Please wear shoes if going to the restroom.
Please leave the outdoor shoes at the entrance of the studio. Do not wear them around the studio.
Clients and staff will clean the vinyl, straps, handles, ropes, pads, dog clips, carabiners and barres that were used – between clients.
Staff will wipe down doorknobs with bleach disinfectant daily.
Staff will clean the non textile (metal, wood) parts of the apparatus with bleach/alcohol disinfectant between clients, and on a daily basis. A deep cleaning of the entire studio will occur weekly. Straps and handles will be cleaned.
We have hand sanitizers around the studio.


We will provide disposable gloves upon request.

If you are uncomfortable with the teachers spotting you, please tell your teacher.
If you have traveled recently please inform your teacher ahead of time. The teacher may decide if you can come into the studio within 14 days of travel.

 

If you have had contact with a person who has been found to be positive, please do not come into the studio.

If you are fatigued or feeling under the weather please do not come into the studio.

There is currently no need to cancel classes. We continue to closely monitor events so that we remain fully prepared.  The Pilates studio is a place to be healthy.Communities thrive when we all stay committed to each other's well-being. Someone who has a cough or a fever does not necessarily have COVID-19. Science and common sense remain our best tools for successfully addressing this situation.
How can people stay informed on the latest news about COVID-19?
Visit sfdph.org <http://sfdph.org> for the latest information, and sign up for the City's new alert service for official updates:
text COVID19SF to 888-777.