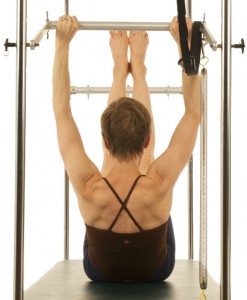 Established in 1989, Peak Performance Pilates was one of the first dedicated Pilates studios in the Bay Area. Peak Performance Pilates offers high quality, Classic, intelligent, personal service. Peak Performance has a well trained, professional, advance degreed staff. The staff includes certified Pilates teachers, Ron Fletcher Pilates teachers, Exercise Physiologists, a M. Feldenkrais based practitioner, yoga, circus and dance teachers. Our teachers have studied with many of the Master Pilates Elder teachers. We therefore revere and respect the system developed by Joseph and Clara Pilates.
We are a Classic Pilates gym and we take a multidisciplinary approach to ensure the client obtains their optimal performance and health potential. We integrate the concepts of many disciplines such as the teachings of Moshe Feldenkrais, Physio-Synthesis™, physical therapy, ergonomics, Chinese Medicine, and nutrition to prepare the body to successfully perform Pilates in an effective manner. We encourage the principles be applied to all daily activities/sport/performance so the client experiences a total body and lifestyle transformation.
We work closely with several health professionals on the treatment programs of injured clients, with regular communication occurring between the Pilates teacher and health professional.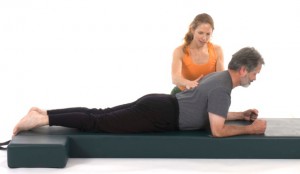 Peak Performance Pilates is now offering a teachers' course and sessions in Immersion™ Pilates Aquatics™. Classic Pilates in and by the water.
High Quality Pilates Sessions, classes.  Pilates books.  Pilates manuals.  Pilates retreats. Pilates teaching course. Immersion™ Pilates Aquatics™. Skype Pilates sessions.
                        San Francisco Pilates 
The San Francisco Studio has move into a beautiful space with a high ceiling, wood floor, large light filled windows and a view of Union Square!
323 Geary Street, suite 510

, San Francisco.  
COVID-19 TIME: We are Open for in person training.  Movement is health.
peakperformancepilatessf@gmail.com