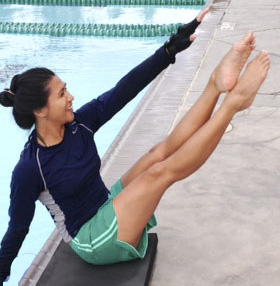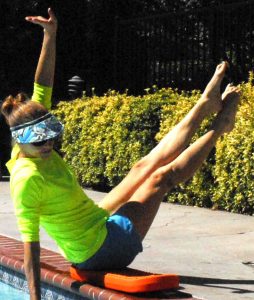 A Fun Teaser: July 12 – 14, Rome, Italy! Immersion™ Pilates Aquatics™ course.  Study Pilates from Jennifer M. Stacey, MS, 2nd generation Pilates Teacher, in a small group setting in a stunning facility. Earn 18 PMA CECs. Learn cues from several Master Elder Pilates Teachers.  Stay tuned!
Explore Classic Pilates in, on and by the water – enhance your teaching and knowledge of Pilates in the Studio and outside. Advance your opportunities to teach Pilates.
Jennifer M. Stacey, MS will also be teaching Studio Pilates Workshops in Rome July 6, 10, 11. Stay tuned!
"I got a thousand hours of information from the 18 hour course." KP
"With every experience of Immersion™ Pilates Aquatics™ I learn new insights that directly transfer to teaching in the studio. I'm falling in love with Pilates all over again, it's great!"   FS  
"I always think of Jennifer as the best teacher I have ever met."    
"Jennifer is a brilliant Teachers' Teacher."
info@peakperformancepilates.com