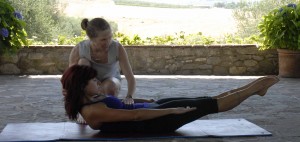 A unique, affordable opportunity to mentor with 2nd Generation Pilates Teacher, Jennifer Stacey, MS, is teaching an intermediate/advanced Pilates Mentoring Class in the SF Peak Performance Pilates Studio on Wednesdays from 2 – 4 pm. There are 2 formats we will follow: 1) A 2 hour apparatus or Mat class. 2) 1 hour class. 1 hour of concentrated study of the Repertoire (i.e.: all the versions of the Horseback; acrobatics on the Cadillac; The Footwork; the Barrels, etc), Pilates Elders' repertoire cues and images; problem solving; biomechanics, kinesiology (i.e.: heel of the hand wing connection, fascial slings, posterior ribcage and back (side) breathing, spine following the head); and systems that advance our Pilates Performance like Stretch-Eze®, Physio-Synthesis® and Para-Setter™.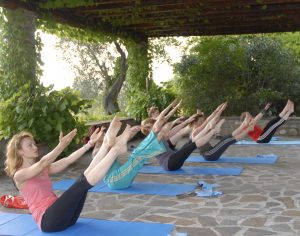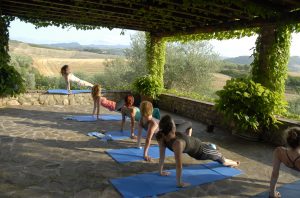 Join this exciting class, challenge your body and advance your Pilates Method knowledge, repertoire, teaching skills and eye! Learn the essential biomechanical details that help you master the Pilates Method, get a much deeper workout and tools to help your clients. A fun way to mentor a second generation teacher whom teachers say "has so much knowledge to share" and is "a brilliant Teachers' Teacher."
It is open to Pilates Teachers who want to delve deeper into the Pilates Method. Space is limited.
Jennifer is an internationally renown second generation Pilates Teachers' Teacher, exercise physiologist and biomechanist, author, inventor. She has been teaching teachers  worldwide for 30 years, and was lucky to study (befriend and host) many Pilates Elders including Romana Kryzanowska, Kathy Grant, Ron Fletcher and Eve Gentry (and even briefly with Bruce King).
You can also explore Pilates in, on and by the water with Immersion™ Pilates Aquatics™  classes in Moraga (East Bay) outside in the sun on Mondays, Fridays and Sundays.
Peak Performance Pilates was one of the first dedicated Pilates studios in the Bay Area.
Jennifer is also available to teach Skype sessions if you are not located in the Bay Area. She will be teaching workshops and sessions in Helsinki, Finland in October, 2018 as well as offering Immersion™ Pilates Aquatics™ courses in Moraga, Mill Valley, Palm Springs, Hawaii, Barcelona, Cannes, Helsinki, Australia in the future.